When it comes to photo shoots, it's the fine details that add up to make all of the difference. The wrong outfit or improper styling of an outfit can make the entire photo shoot a total bust. It's important to clean up the details, and be mindful of what constitutes as agency standard photos in a competitive and fast moving industry. If you are always in the habit of preparing and paying attention to detail, you are sure to have plenty of photo shoot success!
Know the venue/location/theme of the shoot.
You will want to know every detail of the shoot in order to adequately prepare. What is the goal of the shoot? Are you accumulating basic photos for your online modeling portfolio? Guys I can not stress how important this one is. There are SO MANY different types of photo shoots. You need to be sure that you are absolutely clear on what the objective is for each photo shoot that you do. A comp card or head shot photo shoot will be COMPLETELY different from a themed experimental photo shoot such as boudoir or high fashion. (Read, "The Pre-Photo Shoot Discussion all Models & Photographers Need to Have.")
Select clothing that fits the scene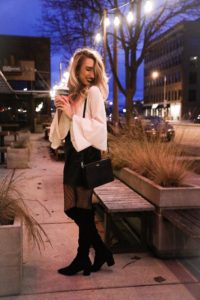 Now that you understand the layout of the shoot, you will be able to select an outfit that best compliments the background/environment. Choose clothing that fits you well and gives you some definition. Most importantly, you need to wear clothing that you feel extremely confident in. If you do not have a lot of experience posing and expressing yourself on camera in a variety of styles, the wrong outfit can make you look very timid in your photos. The goal is to be able to embrace a variety of styles without letting your confidence take a dip.
Tip: Is this photo shoot for accumulating comp card/portfolio images? Avoid heavily patterned clothing, graphic tees/large print, & brand logos. The focus should be on YOU and your natural look.
Accessorize wisely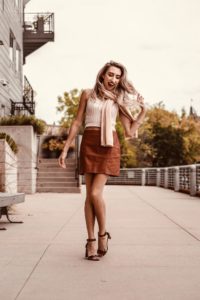 Keep jewelry simple. Keep your model type/market in mind. (Read, "Where do you fit into the Model Market?") If this photo shoot is to obtain comp card/agency photos, you will want to avoid necklaces, large earrings, and bracelets. Remove any facial piercings.
Tip: Your agent needs simple, basic photos to utilize for marketing purposes. You must obtain these basic photos so that your agent can market you effectively. In these photos, the focus should be yourself and your natural complexion. We are going for a classic, simple look. Bottom line:
Your head shots are to get you a JOB…not a DATE.
Write it down
Have every single detail of every outfit listed out in it's entirety. Here's an example: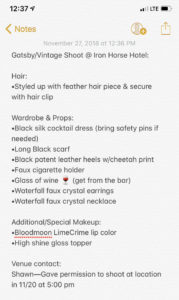 Details matter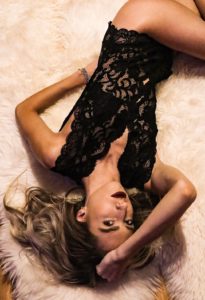 All clothing should look NEW. No stains/unintentional rips/snags in any part of the clothing.
Shoes should look clean and NEW. It is your responsibility as an active model/content creator to have a few pairs of shoes that you only use for shoots.
Keep your nails CLEAN and basic looking. Absolutely no chipped nail polish. Clear or french-tip manicure only (No bold colors…No excuses.)
Keep your hair style clean and neat. "Messy bun" or "Bed head" looks may look cute in real life but they do not photograph well. Style your hair by taming all flyaways, baby hairs and frizz. I highly recommend this silkening shine treatment. It's the perfect way to tame frizz and add just a touch of shine that will photograph beautifully. One drop is all you need to make your hair camera-ready.
Absolutely no hair ties should be left on your wrist. This should go without saying, but please cut off hospital bands or water park admission bracelets…
Make up must match the outfit. If this is a high fashion outfit, the make up needs to be more dramatic. If this is a basic print photo shoot or head shot photo shoot, the make up must be natural.
Have any questions or maybe even some additional tips? Let me know in the comment section below! Also, be sure to sign up for my newsletter to get all of the most updated notifications. You will receive everything from  the latest blog updates, upcoming Milwaukee fashion shows, auditions, and private parties–Like the Repeal of the Prohibition, this Saturday!!
YAAAS.
⭐️CYN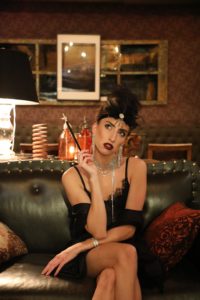 Need some Gatsby fashion for the party? Read this to get some major inspo for all of your upcoming holiday parties!