Photo shoots always look super fun because, well…they are!! Photography is an all-around beautiful art, as it allows people to work together to create a moment in time, captured in an image. Creativity is limitless, and memories are made forever. Chances are you are going to have a total blast once you're on set, but it is very important that all of the details are cleaned up and taken care of even before the first flash. Before you agree to shoot, you should ask yourself:
1. Do I like their work?
If you are a model, look at the photographer's previous work. Do you like their take on angles, color, lighting, style, and overall artistry? If you are a photographer, do you like the model's style, and on-camera movement? Will the model's look fit the vibe of your next project?
This is a big one, because you must realize that—just like all models are different—photographers are so different too! This is an art, and everyone creates differently. Make sure you are pleased with the other person's work, and you could see yourself creating excellent work together!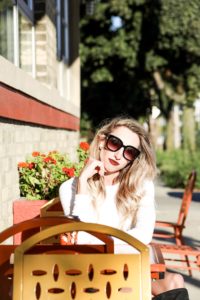 2. What's the project?
By now you've decided that you like their work and you have decided to collaborate. You will want to know what kind of project this is: creative/portfolio building (TFP), publishing (web or print) or, maybe it is for a special event. This is the time to get into as much detail as possible when it comes to what is expected. State your limits clearly. You should never feel obligated to do something you do not feel comfortable with. Whatever the case, you will want to know the full scope of the project, because that will also help you determine:
3. Compensation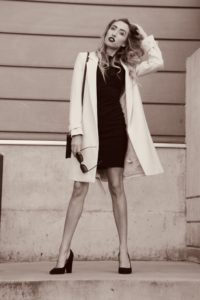 If you don't have an agent (or are not working with an agency), you'll have to learn to be extremely mindful of the many factors that go into negotiating a compensation, whether you're a model or a photographer. Depending on your skill level and experience, you may want to begin by building your portfolio by doing TFPs (Trade For Prints.) If you are a photographer hired to shoot images for a publication, you may want to hire an experienced model from an agency. If you are a beginner model looking to build your portfolio, your agent may know of some great local photographers who may be interested in doing some trade work with you.
Photographers: even if you are new and don't have the budget to pay for a model, an agency may have new models who could benefit from more photos and would be interested in collaborating for a TFP. I match-make photographers with models for these kinds of projects all the time!
However—if you are a very experienced model—you may no longer need to do work for trade and may want to have your agent determine your rate for most future projects. If you are working as a freelance model, you will want to determine your rate for the project. You will also want to consider:
4. TIME
How long will the shoot take? Should you put a maximum cap on the shoot? Since you (or your agent) have already discussed the full scope of the project, you will be able to better determine the amount of time that is needed for prep, shooting, and travel.
5. Location Permission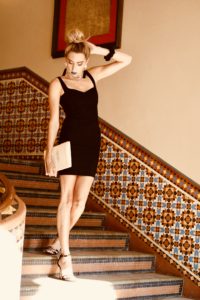 THIS. IS. A. MUST. It's one thing to discuss all of the plans for the shoot, but before you get too caught up in details, the photographer should always obtain permission from the venue. Chances are the business would welcome you to shoot, but you should always make it standard procedure to obtain permission first. You don't want to be the photographer who didn't ask permission and gets turned away…Now you'll have to improvise with a model who may not be so happy with you.
Avoid this situation altogether by always asking for permission in advance. For example:
Hi, my name is ______ and I am a photographer with ______ agency. I am currently in the process of planning a shoot with one of our models. We are interested in shooting at [insert venue here] which will play well into the creative vibe we are looking to achieve. Ideally, we would like to shoot on [insert day] between the hours of __ and __ but we are flexible and would gladly work around any potential events or conflicts. We do not anticipate the shoot to exceed __ hour(s). As a gratitude to you, we plan to post our work on [insert digital platforms here] and tag [name of business/venue] to bring more exposure to [insert business/venue].
We genuinely look forward to hearing from you.
Best,
[Your name/Photography Business name & contact info]
6. Photographer Photo Release & Understanding the Terms of the Photo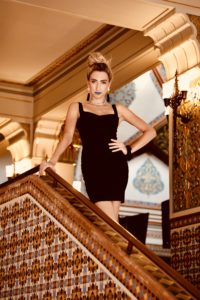 Once again—if you are a model without an agent—you will need to make sure that you are aware of what terms you are agreeing to with the usage of the photos. Trade for Prints (TFPs) can have specific or varying degrees of what you are permitted to do with the photo(s) after receiving them from the photographer. If no monetary compensation is being exchanged and you do not own the photo, (i.e. TFP) make sure you understand what you can and cannot do with the photo.
For example, if you are a model that shoots for trade-only, then the photographer will not permit their art to be tweaked or messed with in any way:
That means no presets, no filters. (Yes, that also means on Instagram and other social media!!) When you agree to the trade shoot, make sure that you are also agreeing to the photographer's terms of the photo to avoid getting fined for breaching terms of a contract.
Now let's say you ARE getting paid to model…
Then guess what? YOU ARE NOT ENTITLED TO A SINGLE PHOTO FROM THE SHOOT. NONE. ZIP. NADA.
DO NOT go pester the photographer to send you the photos. You already got your compensation in cash, and at this point you are not owed anything else. This is known as a "Buy Out". If the photographer chooses to give you some of the finished photos, it is at their own discretion, at their leisure.
BUT CYNTHIA, I WANT PHOTOS FOR MY BLOG OR SOCIAL MEDIA BUSINESS!!
Be sure to let the photographer know all of your intensions with what you choose to do with the photos. Many photographers are open to editing your photo to match your Instagram layout, but you need to make sure beforehand.
Did you find this article helpful? I'd love to hear your thoughts! If you have any questions, let me know in the comments section below. Be sure to read "Photo Shoot Etiquette: Do's and Don'ts".
⭐️Cynthia