Kauai, nicknamed Hawaii's "Garden Island" is arguably the most beautiful of the Hawaiian islands. Despite being Hawaii's fourth largest island, this tropical gem has some of the most iconic beaches, breathtaking canyons, luscious gardens and endless rainbows. If you are an adventurer, you'll love my list of the MUST see and do spots (including a secret one) for a Hawaiian adventure of a lifetime.
Let's begin on the south end of the Island:
Poipu Beach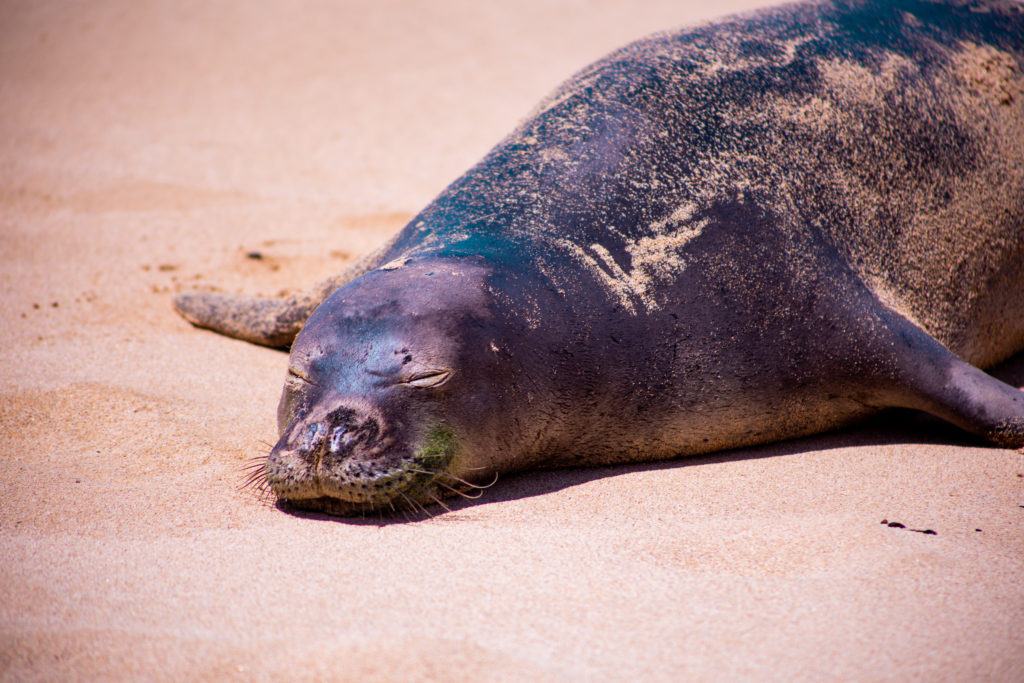 This beach is the largest beach on the south side of Kauai, and by far the most popular. This beach is perfect for adults and kids of all ages, as there are rock barriers that make shallow "kiddie pool" areas perfect for kids. (Or myself…fun fact I'm extremely afraid of fish.) You'll be able to say hi to the giant Green Sea turtles that come up onto the beach to bask in the sun. The beach is surrounded by a wide open park, and is just across the street from Poipu's most popular bar restaurant, Brennecke's Broiler.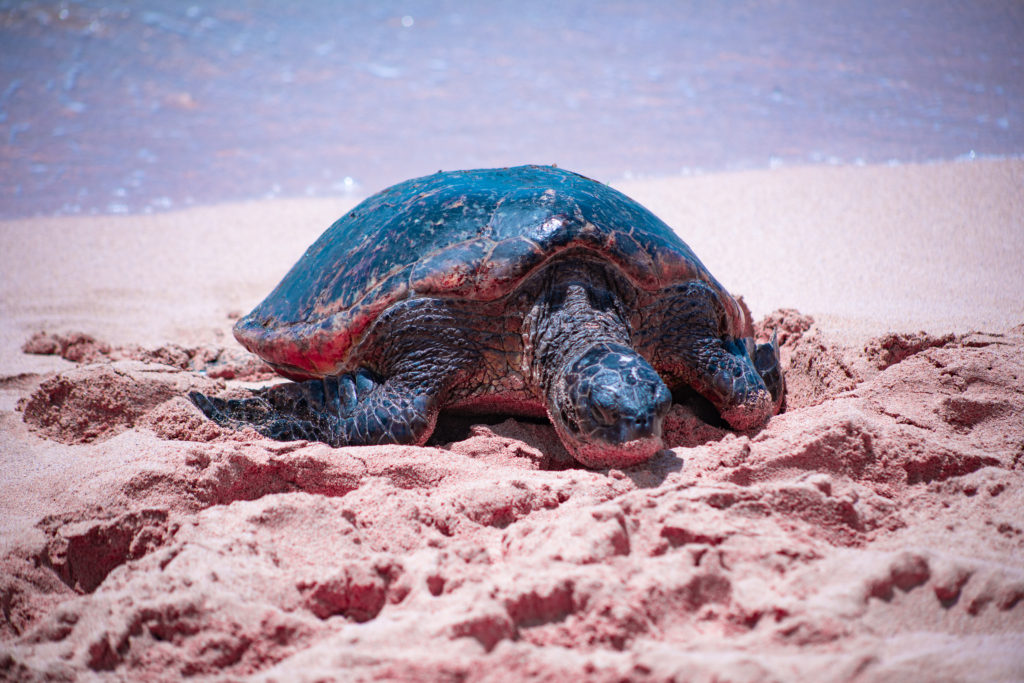 Brennecke's Beach Broiler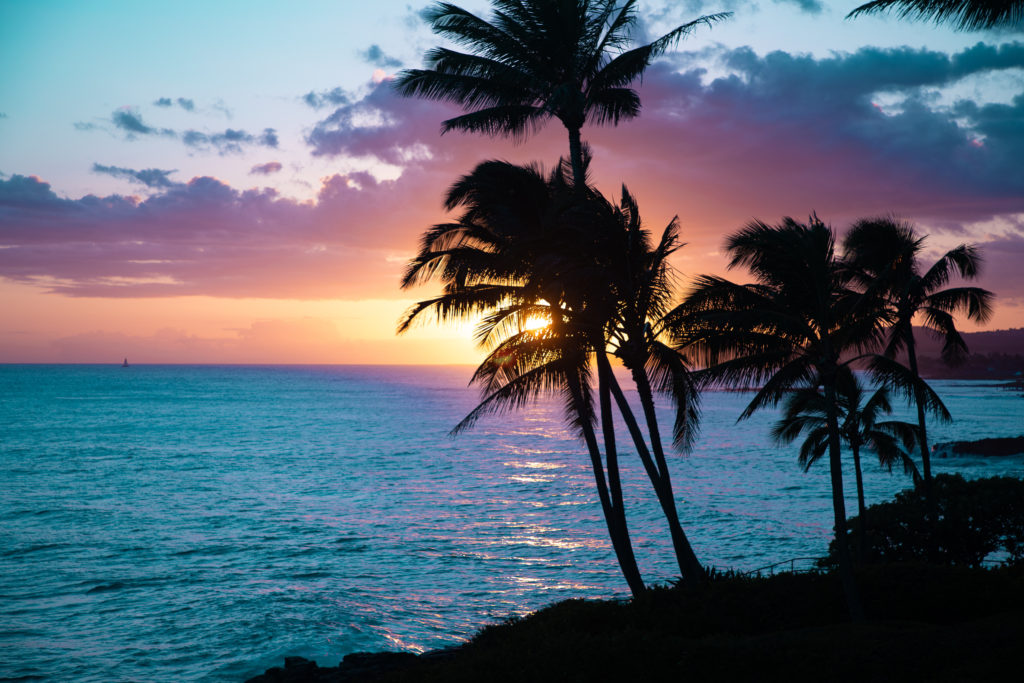 Poipu's beach front, duel level restaurant, is located just across the street from Poipu beach. The upper level and deck is home to the bar/restaurant, where you can enjoy a famous Mango Pina Colada with a view of the beach. Downstairs, you'll find a grab and go sandwich deli and ice cream shop. Stop in for some shaved ice over Macadamia nut ice cream, or my favorite, a delicious banana smoothie!
Poipu Shopping Village
About a mile northwest of Poipu Beach is the Poipu Shopping Village. This beautiful village has everything from a grocery store, beachwear, souvenir shops, restaurants and coffee bars, and helpful tour guides that can help you book your boat tour, zip line adventure, helicopter tour, and much more. We frequented this village often throughout our trip for fresh Kombucha, island-fresh groceries, and the occasional bottle of reef-safe sunblock.
Kauai Coffee Plantation
The Kauai Coffee Plantation is about 20 minutes West of Poipu Beach in the town of Kaleheo. The plantation offers free 30 minute tours about every half hour or so. While you wait for your tour, you can enjoy free samples of all the coffee grown right on the plantation. My favorite coffee was the "Toasty Banana Nut Cream". We ended up buying a bag of our own.
Tip: You can even purchase a bag to be shipped back home to surprise your family with the greatest gift of tasty caffeine. They will pack it up and mail it for you right at the plantation.
Nu'alolo Trail & Waimea Canyon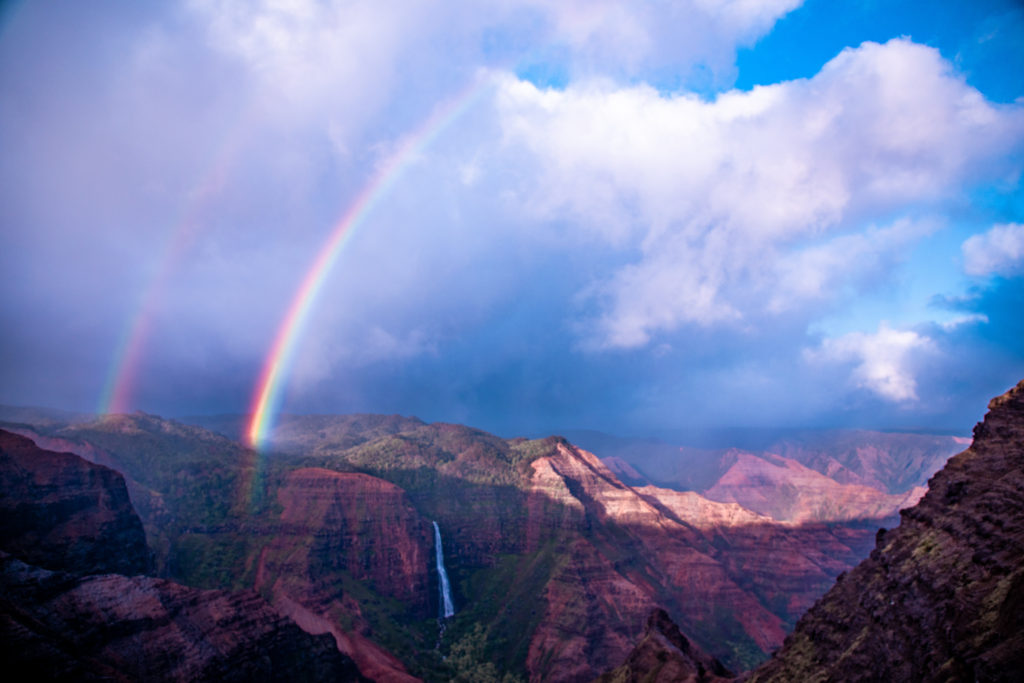 Traveling further north, we briefly stopped at Waimea Canyon. It's easy to park and walk onto the viewing deck to get an incredible view of "The Pacific's Grand Canyon". I'm no weatherman, but there's a high chance of rainbows with a 100% chance of breathtaking landscapes.
If you're up for one of the most scenic hikes on Kauai, keep driving north about 5 miles from the Waimea Canyon to the famous Nu'alolo Trail. The Nu'alolo Trail can be extremely wet and sloppy depending on the time of year. (That didn't stop us, because we're warriors despite being incredibly out of shape.) The trail is 3.75 one way, but the end of the trail is the greatest view of the canyons, ocean coast, cliffs and valleys that you can get with only the exception of a helicopter tour.
Tip: Be prepared. This hike is LEGIT and you WILL need to make sure to wear good shoes and bring plenty of water. We brought a backpack filled with our camera gear, 3 bottles of water, an umbrella, sunblock, sun hats, and extra socks.
Helicopter Tour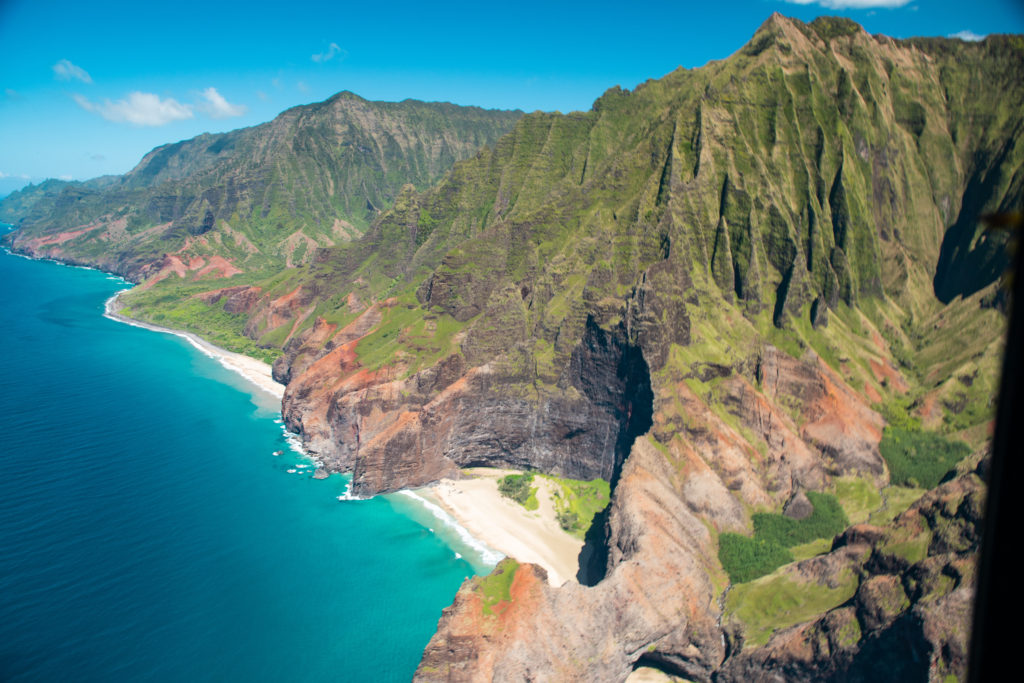 If you're not exactly up for 7 miles of hiking though varying levels of intense terrain, I highly recommend a helicopter tour of Kauai if you can swing it! This was one of the most emotional, unforgettable experiences of my life and I can not stress enough how miraculous of an experience this was. Helicopter Tours book out quickly, so I recommend booking a few weeks out. Despite our last minute decision, we were luckily able to book one during our time on the island.
Shipwreck Beach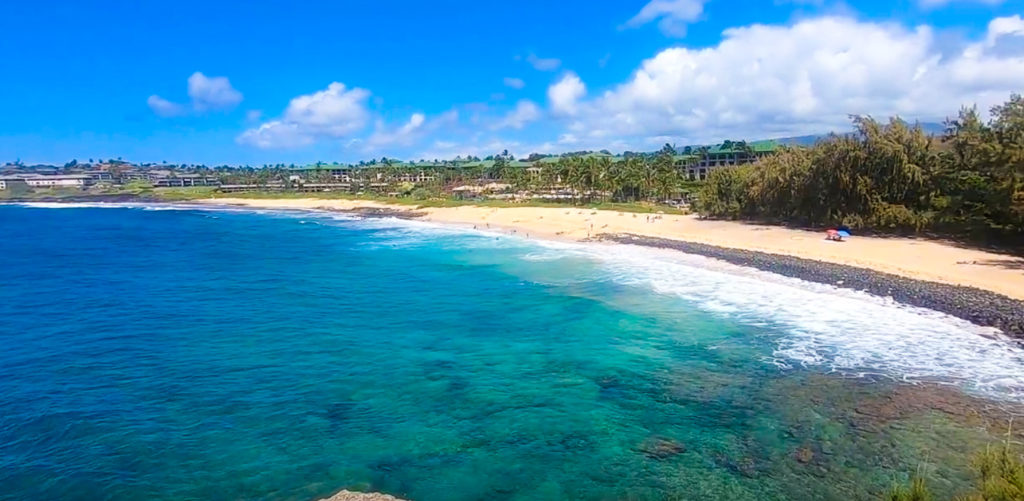 A pretty easy, 5 minute walk up some sandy and rocky hills will get you to the top of the rock at Shipwreck Beach. The ocean view is beautiful, but be extremely careful–rock is known to break and you can easily fall into the ocean if you're not careful. Always enjoy and respect the forces of nature and the power of the ocean. We were able to spot a few sea turtles from the top of the rock!
Tidepools Restaurant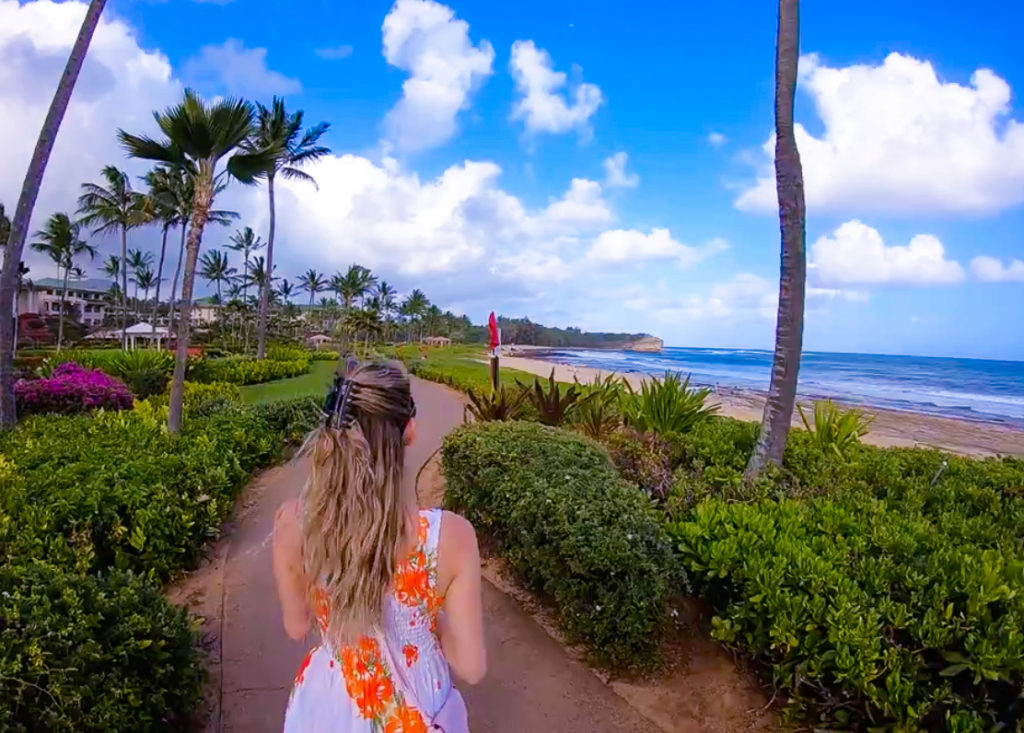 After your Shipwreck Beach visit, walk a few minutes south to Tidepools restaurant. Take a walk though the beautiful flower garden path leading directly to the restaurant's entry. This beach front property is part of the Grand Hyatt Resort, but we just came to visit the beach, garden, & restaurant without staying in the hotel.
Tide Pools has great food, but what really makes this experience worthwhile is the environment. Sit in the patio garden just beside the tide pools of tropical fish that swim (and occasionally splash) at the surface of the water.
Kilauea Light House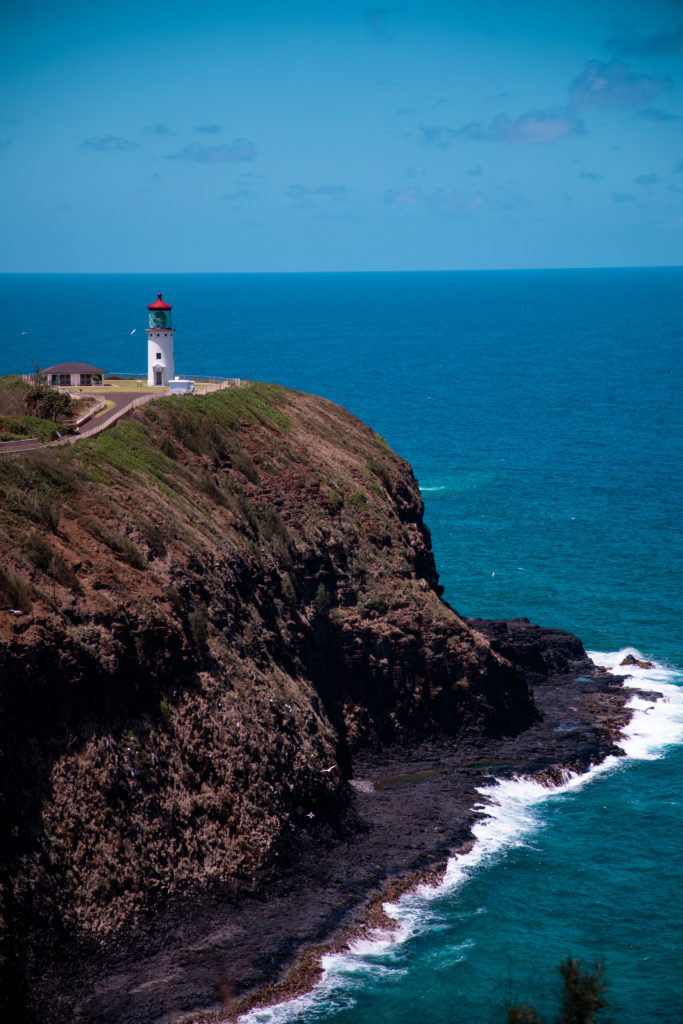 This gorgeous view is home to not only the cutest little red lighthouse, but also to many different species of birds. The Kilauea Light House is actually a national park and wildlife refuge center. So, if you're looking to get some majestic shots of the Nenes, you've come to the right spot! This little stop involves no hiking–just a short 5 minute walk on a paved pathway leading to the light house. Or, opt to see it from a distance and choose not to walk at all. You'll still be able to see this 100-year-old captivating landmark from the parking lot.
Hanalei Bay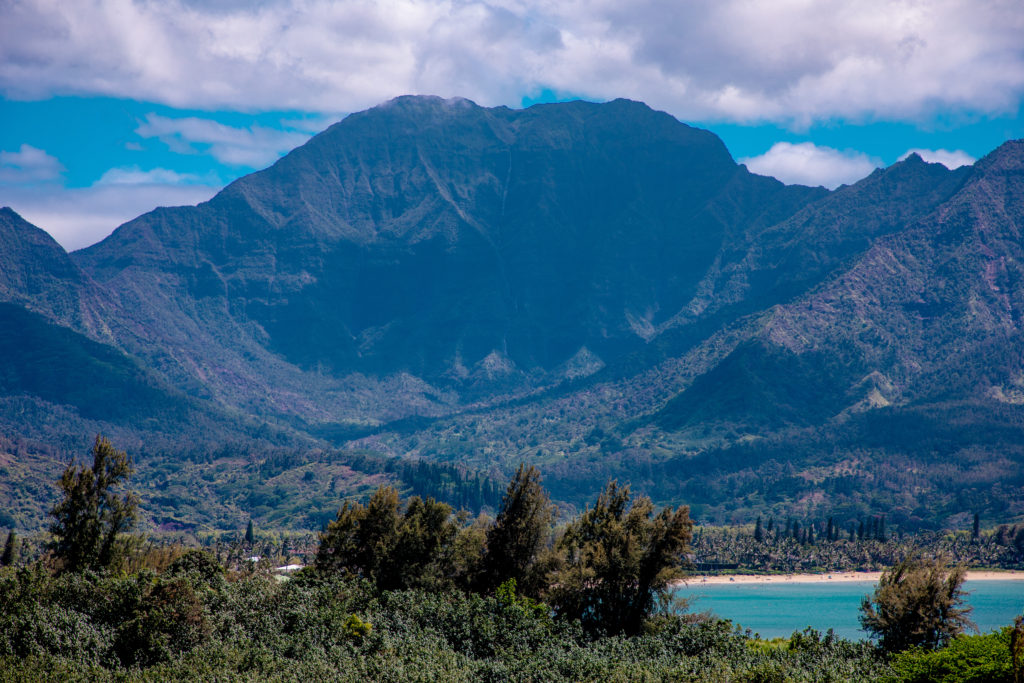 Hanalei Bay is located right in the heart of Princeville. Or, should I say Princeville is central of Hanalei Bay (I'm sure this massive bay was here long before commercial tourism and fancy resorts). This beautiful bay is breathtakingly stunning, and is the perfect place to surf, snorkel, or enjoy an ocean front patio breakfast.
Okay, and now for the secret one I promised…
Queen's Bath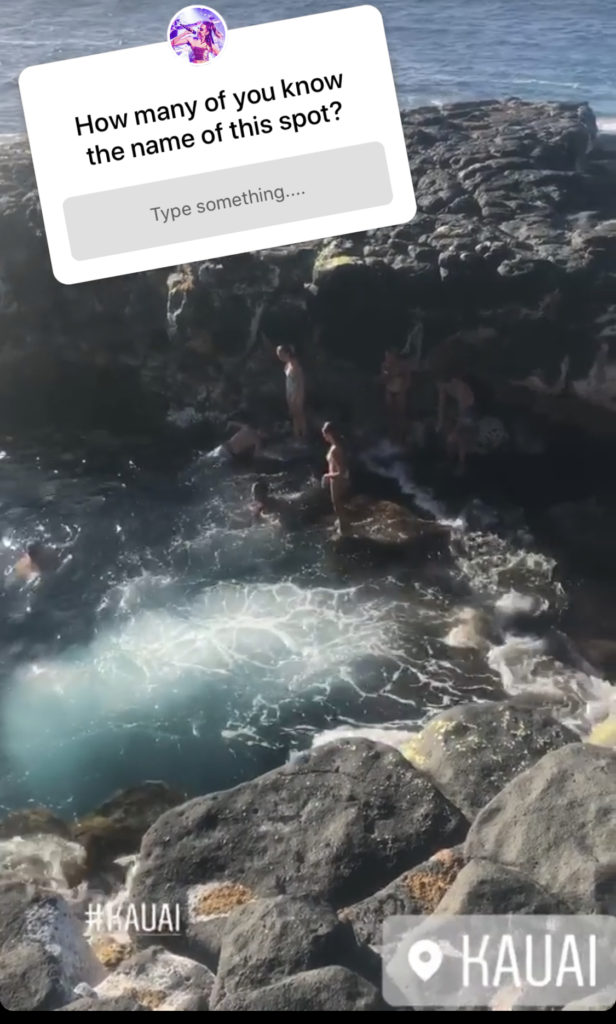 Dare I even mention it. Queen's Bath is actually very controversial because of how dangerous it really is. Tourists die here every year because they underestimate the severity of the high tide in this gorgeous but deadly rock cove. I'm all for adventure, but even I wouldn't go in it because I am NOT a strong swimmer. All I'm saying is, if you're going to go, DON'T GO IN unless you've thoroughly researched what you're getting yourself into. You can still enjoy this land mark without actually physically going down into the cove. The tide and ocean aggression of Queen's Bath changes with the time of year AND even time of day. Not to mention, visitors will need to travel a difficult, mile long MUDDY trail in order to even visit it.
Want to know the full, behind-the-scenes story of our unconventional adventures while on the island? Chick out this blog to learn how to make any vacation a total adventure at absolutely no extra cost–it all starts with your mindset!