Everything you need to know about Trade Shoots or "TFPs" (Trade For Prints.)
So, you want to get into modeling? Awesome! At this point, you probably know that your first step is to build your modeling portfolio & social media presence. Building a competitive portfolio is a lot of work, especially for someone who is just starting out. You will need to obtain a variety of top quality images that showcase you in the most marketable ways, so that you (and your agent) can effectively market you for future bookings. Your portfolio should always be growing and changing.
Hey… guess who is in a very similar position as you?
…Many up and coming photographers, that's who! Just as much as you want to take part in professional photo shoots, there are people who just as much want to take your photos.
How it works:
When a project is done as Trade, it means that there is no monetary compensation between the two parties. This is the perfect opportunity to trade services to increase portfolio content for both the model and photographer involved. The model walks away with a few photos to use for her portfolio and Instagram, and so does the photographer!
Details to consider…

Trade work can be a lot of fun, but there are a few things you need to consider. First, you need to understand that photos obtained though trade do not give you the rights to the photo. Which means:
You are NOT allowed to edit the photo in any way. To be even more specific:
ABSOLUTELY NO FILTERS, PRESETS, COLOR OR LIGHTING ADJUSTMENTS, BORDERS, RANDOM EMOJIS, ETC.
When you agree to a Trade Shoot, you are agreeing to keep the photos in their ORIGINAL STATE, to reflect the photographer's authentic work. Not only is tweaking the photographer's photo rude and disrespectful, some photographers have trade agreement contracts that include penalization fines for tampering with their work. Agency talent know and understand the importance of respecting the photographer's work, and always credit the photographer each and every time they share the photo on social media or other web sources.
So…who should I trade with?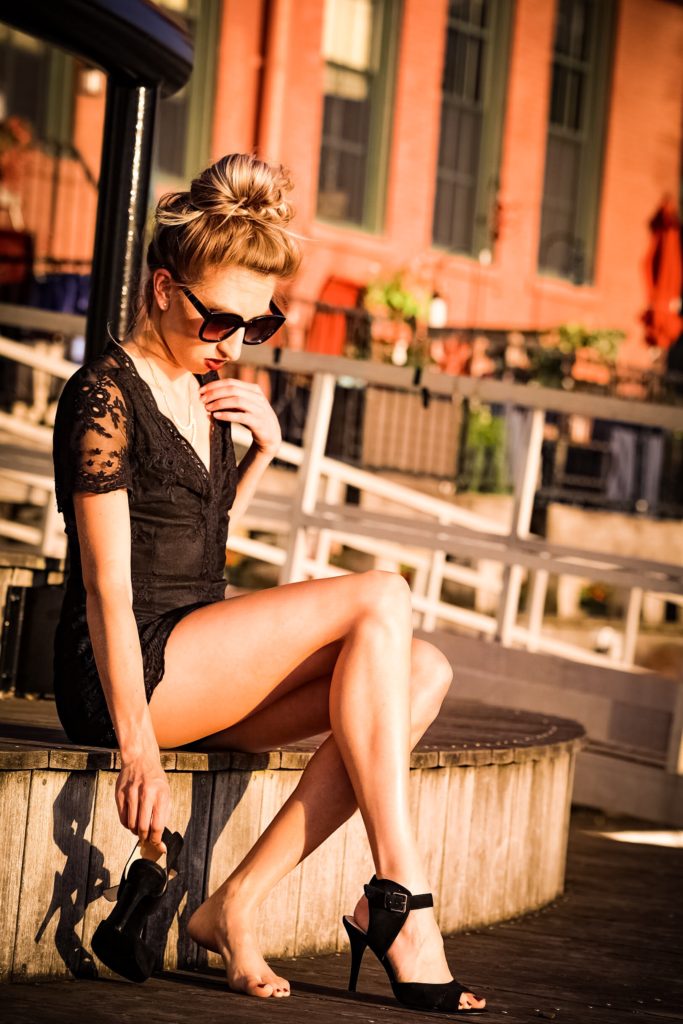 It is flattering when you are contacted to collaborate for a trade shoot. However, just because you are asked doesn't mean you should agree to shoot. First, take a look at the artist's work: Do you like their style? Will working with them help you generate more marketable content for yourself? Can they provide you with credible references? Can you see yourself having a successful shoot with them…Have you met them in person before? Do you jive with their personality?
If you are signed to an agency, your agent may have a list of awesome photographers or models they think you would be a good fit for. I always tell our talent…when in doubt–REACH OUT! We are here to help!🙌
If you are a freelance model, you must use extreme caution when working with new people or participating in collaborations.
You will want to discuss all kinds of other details prior to agreeing to shoot, so be sure to read The Pre-Photo Shoot Conversation all models & photographers need to have.
Find this article helpful? Give it a ❤️so I know it helped you out! Have a question? Leave it in the comments section below! I respond to all of them!🙌