Attention to detail is an absolute MUST when it comes to modeling auditions. Although there may not be a specific "dress code" stated on the audition post, your agent will generally require you to arrive in Agency-Standard Runway Attire. You will look professional and experienced. Better yet, you won't have to think so hard about what to wear to your next modeling audition. We're going to break down what Standard Runway Attire is for Men, Women, and kids.
In short, Standard Runway Attire is defined as an all black, form fitting outfit. Not only will this give you a professional edge, it will help the clients pay attention to your stage presence, confidence, and walk without getting distracted by a complicated outfit. You will want to wear something that is comfortable that showcases your shape and size.
Women: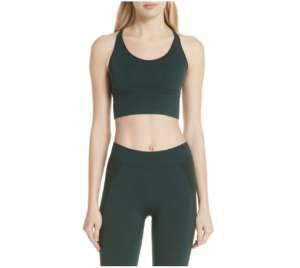 Solid black leggings and a cami work perfectly for a runway audition. If you plan on auditioning for multiple shows a year, I highly suggest investing in some excellent quality leggings that are comfortable, move with you, and are never sheer in places that you do not intend them to be. My favorite are these Lux Flow Crop Leggings.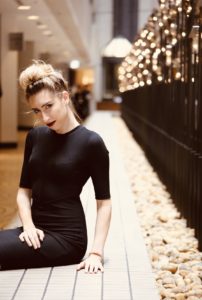 Runway Shoes:
A common mistake many inexperienced models make is wearing high heels that do not fit well, or are simply too uncomfortable to wear. The goal is to have a confident walk, so a major confidence-killer can be the wrong pair of shoes. I recommend wearing a classic black pump, 3″-5″ inches high, if you are just starting out.
Tip: Closed heel and closed toe will give you added stability. I usually opt for a classic black pump for runway auditions: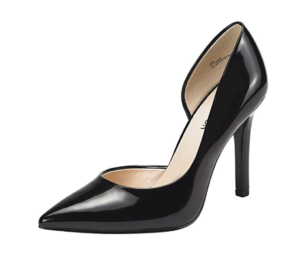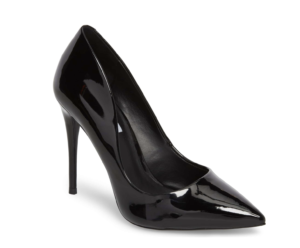 Hair:
Keep it natural. Clients like to see the length and overall health and color of your hair. Wear it down, or half up/half down (to keep it out of your face) and do not over style it with a bunch of hair products. To tame unintended frizz or flyaways, I always recommend this weightless silkening oil. I actually use this silkening oil every day. (It also speeds up drying time) One drop is all you need for all of your hair. Solid investment for runway auditions and photo shoots: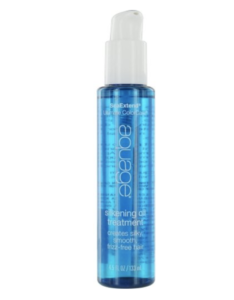 Accessories:
JUST. DON'T. Leave statement necklaces, large hair pieces, and sparkly bracelets at home. The focus should solely be on your stage presence and walk. The last thing you want to do is DISTRACT the clients with your shiny accessories. I encourage talent to take navel rings out, and all facial jewelry larger than a single stud.
Men: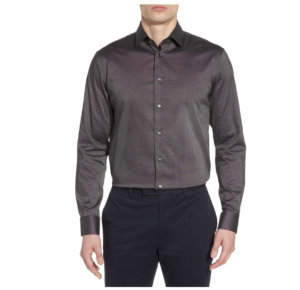 I have not forgotten about you! However, you guys have it pretty simple:

Kids
Kids can wear an age appropriate, all black wardrobe as described above. Please, PLEASE make sure kids are dressing for their age, and that they are not wearing any make up. (This is NOT a pageant audition!)
Runway shoes for kids
Girls 12 & under should wear dress shoes that are either flat or have a tiny, "kitten" heel. We do NOT want to see 10 year olds in heels. These shoes should be closed toe and closed heel. Avoid dress shoes that are wedges, and absolutely no sandals or flip flops!!
Boys 12 & under are good to go with a dress shoe that matches their belt and compliments their outfit.
DON'T FORGET:
Your runway attire is not complete without your modeling materials. You should bring your modeling portfolio to every audition, or at the very least, your comp card or a printed out full-length photo of yourself.  Showing up to a runway audition without a photo of yourself gives the appearance that you do not care about being selected. You are unlikely to be remembered if you do not bring a photo to be remembered by! Be sure that you also have your up to date measurements to list for the client.
Still have questions? No worries–I am here to help! Drop a comment below and I'll be sure to follow up ASAP! 🙃