Believe it or not, there is a type of modeling where your posing and runway skills don't actually matter…
In fact, quite honestly we don't even care what your face looks like, whether or not you have braces, how high your cheek bones are or how chiseled your jawline is. Struggling with acne/break outs? We honestly couldn't care less. But, how…?
Because Fit Modeling serves an entirely different purpose.
What Does A Fit Model Do?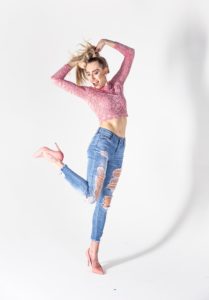 Clothing and product designers need real life, every day people to work essentially as human-mannequins. The job of a fit model is to test out the clothing for the designers to get an idea of how their garment will fit their future buyers. Once a week for about 1-3 hours, a model will try on clothing and move around a bit so the designers can see how the product fits a real life human, and how it moves comfortably on the body.
Ever order clothing off a fast fashion/super cheap website, and when you get the product you wonder how it could ever possibly fit an actual human? You can bet Fit Models were not utilized (or even thought of?) during the development of the garment!
Fit modeling eliminates this problem altogether by ensuring proper fits, and is a standard procedure with reputable clothing brands.
Qualifiers of Becoming a Fit Model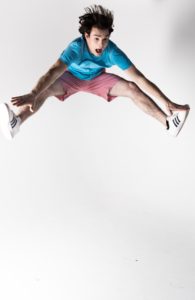 While many traditional modeling aspects do not apply to this division of modeling, a Fit Model must have measurements that just so happen to fall between the designated, target clothing size for the particular brand. (The measurements vary slightly from brand to brand.) And, just how closely does one have to fall within the target measurements?
A half an inch, MAX.
For example, if the posting is looking for a model between the heights of 5″5 and 5″8, models who are 5″4 are too short for the position, and models 5″9 are too tall for that particular fit modeling position.
Fit Models also have to have great communication skills to be able to articulate how the clothing fits, feels, or mention any pulling or discomfort the garment may cause. Designers enjoy working with pleasant, reliable models who have a strong sense of team work and a collaborative spirt.
Oh, and you most certainly be reliable…
Release dates for clothing are crucial, and if a fit model isn't present for a scheduled fit, it could potentially uphold release dates for an entire line of clothing.
Yikes.
Often times, clients will have a few alternate fit models on call in case their main fit model is not able to make it to a session. Then, it's up to the next fit model to be ready and flexible to be able to show up at the product development center at a moment's notice. Clients favor models who follow up to emails QUICKLY as for many, it is the primary way models are contacted.
How Much Does Fit Modeling Pay?
Even though photos are not taken (well, a few phone snap shots may be taken for designer reference) Fit Modeling actually pays substantially MORE than print or catalog models:
The entire line of a garment falls on the reliability of only 1-2 fit models for that particular brand
It can be extremely difficult to find a Fit Model that happens to fall within the EXACT parameters of a particular size.
Therefore, higher pay.
Fit models can be compensated at either an hourly rate or a flat-fee per session. Depending on the fit model's experience and the client's needs, these rates tend to fluctuate between $50-$200 total for a session.
If you know your measurements fall within the specified range within a half inch tolerance, you are a good candidate! You will want to follow up with your agent to confirm they have your most up-to-date stats/measurements on file. If they think you're a good match, they will set up a "Fit Appointment" or "Go See" with the client.
The Initial Fit Appointment:
Consider this the easiest audition of your life, and a chance to get a behind-the-scenes-look into what goes on in the product development side of fashion. You will be instructed by your agent on what to wear (standard runway attire is usually a great go to) and will be provided with all of the details and contact information before your scheduled appointment.
The a member of the technical design staff will meet with you to verify your measurements, and may have you try on various articles of clothing. They may snap a few phone photos to reference later.
That's it…
Agency Notes & Tips
Agency talent know the importance of reliability, so leaving early is imperative. You may have to navigate your way around a massive office complex, so allowing enough time to arrive to the venue is extremely important.
Also, agency talent know to NEVER discuss payment or rate information at these go-sees. Your agent will negotiate on your behalf with the client if you are being considered for the fit modeling position.
Do not ask your agent "if you got the job" the very next day. Most often, the design team will be reviewing a few other applicants. They will also need to meet as a group to discuss who their next fit model they believe will most successfully meet their needs.
They will inform your agent about the results in 1-3 weeks. 
Have you ever Fit Modeled?
Share your experience in the comments section below!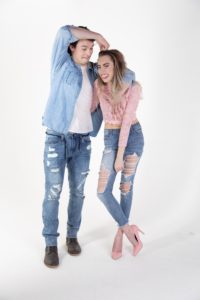 Be sure to check out our Auditions and Events page to join us at our upcoming open studio event!