There is ONE accessory that fashion designers local, national, & international have agreed ALWAYS flatters every body type and size… Modern and non gender-exclusive, everyone of all and ages and backgrounds can rock this look for some added VAMP.
When it comes to the modeling industry, or simply just wanting to look GREAT, there is one specific element that can tie the whole look together, or make the entire style look subpar.
Without it, the look is nowhere near as vibrant or as stately as it could be. I HIGHLY recommend everyone go out and find this while it is still available…
THE ONE SINGLE ACCESSORY YOU NEED TO OWN NOW IS:
Confidence.
🙃
Okay, you probably want to slap me now, and I get it. But SERIOUSLY THOUGH…. Confidence is THE one single thing you NEED in order to own ANY style. Think about it. Look at your favorite celebrities, musicians, or fashion icons. They often wear some of the most vibrant styles…and they do not walk around timidly with their head down.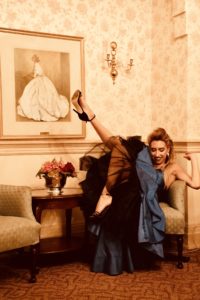 However, being confident is not only for celebrities. To be confident, you don't have to be perfect, rich, gorgeous, or act like you have all the answers… In fact, nobody wants you to be perfect. Because…what even IS perfect? If you are striving to be someone else's idea of "perfect", you are not being yourself. We want you to be yourself so that you can embrace confidence freely, and exactly as you are. Plus, we want to capture it all on camera…
When it comes to fashion, the only way to WEAR confidence is by doing so UNAPOLOGETICALLY. The unison of fashion and confidence is STYLE. Remember that you have a powerful tool in your closet that requires no ironing or folding. And, can be worn in all seasons. Take your look up 10 notches by always wearing CONFIDENCE as your main accessory.💄
Want more direct tips on how you can manifest more confidence over night? Check out: "Four Ways to Become More Confident OVERNIGHT".