Could your skin care routine use a little VAMP? Not to worry, We're going to break down what can become an overly complicated process into a simple regimen that ANYONE can follow. I am straight up writing this blog for all of you who are too busy killen' it and don't have time to have a fancy, over-the-top skincare routine.
Skin care is SO IMPORTANT…not just because you will want a flawless camera completion, but to also prevent and minimize long term damage from UV exposure and aging. Plus, all of the skin care products I'll be linking will each be around or under $10. YAAAS.
Daily skin care should be simple & inexpensive! Let's get into it:
Morning:
1. Cleanse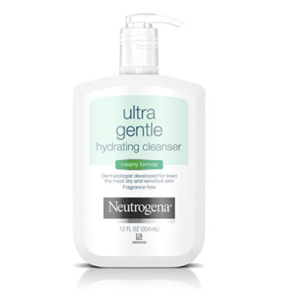 Having a daily cleanser for your skin type is important! This is a product you use multiple times a day, so you will want to get one that is made for your skin type (Oily, Dry, or Combination). If you have sensitive skin, you will want to opt for a cleanser that is gentle and does not contain a high amount of alcohol, sulfates, or parabens, which will dry out and irritate the skin.
This oil-free Neutragena cleanser is perfect for sensitive skin that gets oily from time to time. If you tend to fall more on the dry-skin side of the spectrum, you would probably benefit from Neutragena's hydrating gel cleanser with hylauronic acid (vitamin C) for locking in moisture & adding softness. Fighting acne? No worries. Neutragena's oil-free, micro clear wash will help you cleanse and treat acne on a gentle, every day basis. For under $5, you couldn't ask for a better product!
2. Toner/Astringent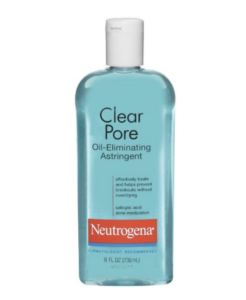 Combo to oily skin people will benefit from a toner that will absorb access moisture in the "mask" part of the face. (Forehead, nose, cheeks). If your skin gets pretty oily, you will definitely want to try out Neutragena's oil-eliminating toner. Combination skin would benefit most from a toner that contains zero alcohol, but will still minimize oil from emerging mid-day. This hypoallergenic, alcohol free toner is perfect for sensitive and combination skin.
3. Moisturizer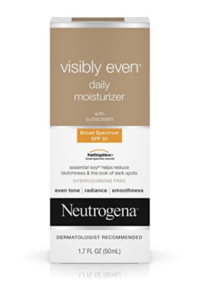 There's a reason we don't use regular body lotion on our faces. Our faces contain lighter, thinner skin that is more sensitive and prone to damage than the rest of the skin on our body. Most skin types will benefit from this oil free, light weight moisturizer for sensitive skin, which can be used morning and night. This moisturizer is perfect for men, as it relieves razor irritation, contains SPF and provides extra hydration for dry skin. Want to fight the sun in addition to locking in moisture? Good idea! This moisturizer, specially formatted to even out dark spots and imperfections contains SPF 30 in addition to hypoallergenic properties for sensitive or damaged skin.
Night:
1. Make up remover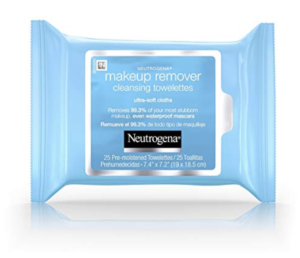 We all know taking make up off at the end of the day is an absolute MUST. What's equally important?
Taking off the make up remover.
Make up removers contain chemicals to help break down make up particles. When left on the skin, they can cause dryness and irritation. Doing this repeatedly will lead to excessive dryness and hyper-pigmentation of the skin! Take your make up--and make up remover off!
Neutragena make up wipes are super convenient and easy to use, especially if you are traveling. (They also make oil based make up remover which works just as well.) Some people prefer to use coconut oil or coco butter, which works too!
2. Cleanse
Yeap, you can definitely use the same cleanser that you use in the morning or after a work out. No need to over complicate things. Never harshly rub. Use circular motions with the tips of your fingers over your face and forehead. Be very gentle around your eyes.
3. Moisturizer: Night time edition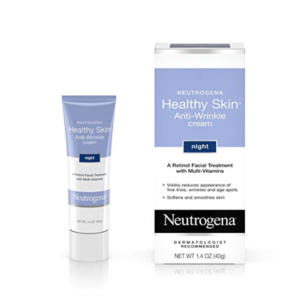 While there's really no harm in using your daily moisturizer once again at night, while you sleep, your skin rebuilds and sheds dead skin cells. I always recommend using a night time moisturizer that contains retinol. Retinol, (especially when combined with vitamin C) works extremely well to boost collagen regeneration. While retinol can make your skin more sensitive to the sun, it is perfect to use while you sleep. You can return to your daily moisturizer (that hopefully contains SPF!!) again during the day.
4. Eye Creams/serums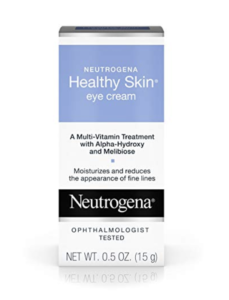 If you are using any specialty serums (anti wrinkle, tightening, or eye serums) now is the perfect time to apply them. They only "serum" I currently use is my eye gel. The skin around our eyes is the most sensitive skin we have on our faces. I like to use this tightening eye cream packed with nutrients like vitamin A & B to fight fine lines.
5. Zits: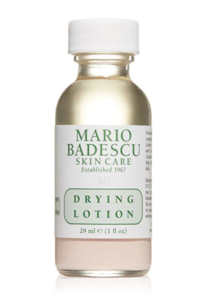 Got a nasty zit that you want gone or drastically minimized come morning? My secret to fighting volcanic zits is my Mario Bedescu drying lotion. It's pink and smells like sulfer, which is why I often refer to it as my "satan salt." But trust me, it will smite your zit overnight. Hazahh.⚡️
Okay, this is the only item on the list that is a little over $10, but it's totally worth it because IT WORKS.
Do not shake the formula–the pink mineral composite is supposed to settle at the bottom. Take a cotton swab and dip it into the thick, pink sediment and blot a small amount on top of the zit.
Don't forget–there are several important skin care steps that need to be done once a week. Read the next blog, "Do These 4 Things Once a Week and Your Skin Will Love You Forever"
Wanna stay up to date with all the latest details? Sign up for the newsletter and I'll brighten up your mundane and boring inbox🔥