Modeling Agencies categorize models in a variety of ways based on their image. No matter what look you are currently rocking, it is important for any successful model to understand their place in their local market, and making sure that your agent has up to date and current photos, and your comp card for pitching to local clients. By understanding which market(s) you fit into, you can effectively direct your focus on that particular area in order for you  to book more jobs.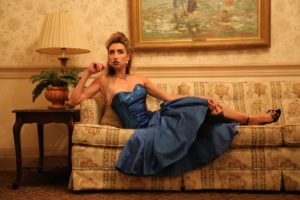 Take a look at your geographical location. Your area plays a large role in determining what your general market is. Is your area more conservative, like the Midwest's heavy commercial market? Or is it all about #beachlife and spending your days in a bikini along the shore of Santa Monica? If you are trying to book work local in your area, then fitting into your local market is critical to your success of booking local jobs.  While being aware of your local market, there are many different kinds of "markets" out there that you should become aware of for modeling.
Commercial Market
By far the largest part of the Midwest's  market, a "Commercial Market" aims to showcase the average person, or every day, "girl next door" look. Models who fit into the commercial market spectrum have a very natural look. For example, their hair has a very natural length and color. Skin is clear and healthy with no body art, (or very minimal/easily hidden.) They have no facial piercings. Commercial market models can be a variety of heights and sizes, but the most marketable commercial models have an even/proportional body shape. There is a broad variety of work that commercial models are hired for.
Types of Commercial Market work:
Commercial Market City: Milwaukee, Chicago, Atlanta, Miami
Commercials
Film/TV
Commercial Print
Catalogue
Promotional Events
Convention Spokesmodels
Social Media Campaigns & Brand Ambassadors
Fit Modeling & Product Development
Commercial Runway & Hair Shows
High Fashion Market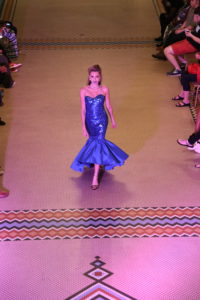 Known to be the most difficult and subjective modeling market, these models must be young, tall, and very thin. These models are seen on the New York Runways and are showcased in fashion magazines for editorial print work. Nationally, females must be 5'10-6'0, while men need to be 5'11-6'2.
Types of High Fashion  work:
High Fashion Market: New York City, International travel with luxury brands
High Fashion Runway Shows (Nationally and Internationally)
High Fashion Magazine Editorial and Fashion Spreads
High Fashion Social Media Campaigns for luxury brands
Smaller Niche Markets & Market Vibes.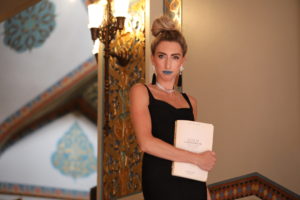 Parts Modeling: Models who have great looking hands or feet who are used for modeling shoes or jewelry. Small market in Chicago, Atlanta, Miami, Los Angeles.
Alternative Modeling: Rocker, LGBTQ promotional events and spreads, punk/goth, heavy body art and facial piercings are common attributes found in Alternative Models. It is pretty much the opposite of a Commercial-Market look. These models are booked for very specific/select roles, characters, music videos, and events.
Beach Look: L.A/Southern California has its own "vibe" or feel to it. These models are in extremely good shape and occasionally have augmented body parts. These models do a lot of freelance work. (L.A., Miami)
Glamour Models: While glamour models do not need to be extremely tall (especially in comparison to a high fashion market, these models still have to be thin and very attractive. They typically model swimsuits or lingerie for local magazine spreads, promotional calendars, etc. (Selected out of Commercial markets)
Plus Size: Must be very attractive and have a proportionate body type. Plus size runway models must be at least 5'9, while print plus size are usually at least 5'8. Plus size models tend to fall under the "Commercial Market" umbrella, meaning they generally pose a very natural and clean look. (Selected out of Commercial markets)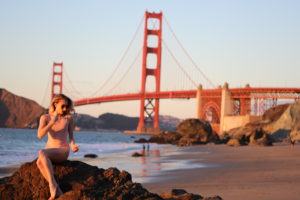 Plot Twist: Social Media Influencers
Social media has completely changed the game in the modeling world, and in my opinion, for the better, and for all the RIGHT reasons. Instead of  having to fit into a market, you can instead choose to pick your own aesthetic on social media, and connect with brands that fit your own sense of style. With a lot of hard work, creativity, and determination, you can develop the skills to become a successful social media influencer.  Influencers are strategic when it comes to developing their content, finding their audience, and maintaining a specific theme and aesthetic, while staying consistent in the game.
What is so great about Influencers is that they can be successful no matter what their local market is. Having a digital presence allows these game changers the opportunity to be successful no matter where they are, regardless of what type of market is surrounding them. They are always working with photographers, venues, and collaborating with other bloggers and influencers. They consistently team up with brands to continue  to produce a feed (or channel) of inspiration within their selected interest. I personally believe that these humans are the reason why the term "side hustle" came to be.  Just remember: Influencers are no slouches–the hardest working social media influencers make it look the easiest.
Have a question or awesome story to share related to your experience? Comment below–I would love to hear about it!
<3Cynthia