Romper & Jumpsuit Season
FINALLY!!
The weather is perfect and the events are filling up the calendar–and we all know how quickly this time of year flies, and there isn't time to stand in front of your closet wondering what to wear. Rompers and Jumpsuits are my go-to fashion choice for all different kinds of occasions.
FORMAL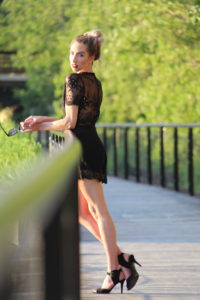 I am currently so in love with this sexy-chic romper by Iris. Perfect for a hotel top cocktail party, the lightweight blend of mesh and crochet makes this romper a total statement piece. Not to mention, the gorgeous detailing on the back adds extra allure.
DATE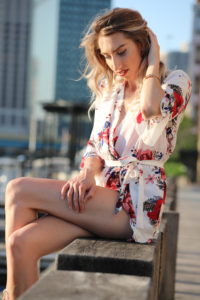 The perfect summer date romper is light, flowing, and covered in floral print. Comparable to the comfort of a bathrobe, this romper is incredibly beautiful without sacrificing complete comfort. The tied belt adds to the overall beauty of the flowing-goddess vibe that this romper alludes.
CHILLEN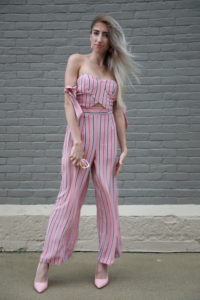 Why not chill in style in a perfectly pink jumpsuit? I love the added vertical stripes–I feel like they make me look taller! And, the sweetheart cut is absolutely adorable. This is the perfect brunch-and-chill piece, or just right for a day of coffee shop dwelling.
BUSINESS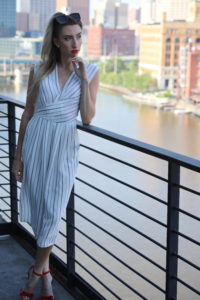 Who says business attire has to be boring? Re vamp your office wardrobe to include some three quarter length jumpsuits! Added points for patterns and stripes. Now you're ready to lead that conference meeting!
Additional tip: completely change the vibe of the piece by simply swapping shoes: a daytime romper can go from shopping-chic with flats, and transform into a night time show stopper with stilettos!!<3
Have a fave romper? I'D LOVE TO SEE IT!!! Tag me in your photo on Instagram of yourself in your best romper @positivelife5489.