You don't have to spend a fortune to get spotlight-ready styles. Here are my top tips for how you can score some stage worthy looks at prices that rock🤘
Shop Specifics out of Season
Keep an eye out for those end of season sales, and use them to stock up on the right things. Do not use it as an opportunity to buy the past summer's trendy patterned dresses…they may not be the "thing" next summer!
Pieces that are timeless and will not go out of style:
Leather jackets (Brown, black, gray, tan)
Solid color belts
Button up blouses
Black high heels
Little black cocktail dresses
Solid color purses & leather purses
Classic Pencil skirts (solid, neutral colors)
Simple, subtle jewelry in traditional gold and silver
Trend the RIGHT way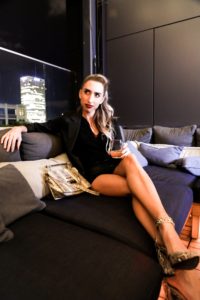 Embrace Trends, but don't invest in them. For example, animal prints are all the rage and will still be the rage come spring time. Stock up on modestly priced blouses, tops, scarves, and maybe a couple pairs of select season shoes. DO NOT go out and buy a $200 faux snakeskin Michael Kors Purse. Chances are you are going to be carrying that purse longer than you will be wearing that cheetah print body suit… Invest in staple pieces that will stay with you for a while. Pass on expensive items that will not last longer than a season. #swerve
Online shop like a boss: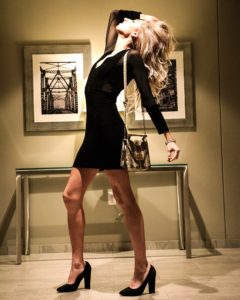 Shoptagr
Imagine scrolling through your favorite items online wishing they were cheaper. HAZAHH: ⚡️
Wish granted.
Simply select your favorite items that you wish were cheaper with Shoptagr. Shoptagr will shoot you an email the second one of your favorite items goes on sale. #YAAS. Shoptagr is totally free and simple to use. Get it for yourself by clicking here.
Sign up for all of the promo BS from your favorite stores
BUT…
Channel it all to your yahoo email address, or whatever you use for your junk email. Admit it, we all have one 😂
NOW: Only check it the weeks leading up to your birthday for all of your birthday promotional offers. This way, you won't be tempted to buy from all of your favorite stores all year round.
HAPPY BIRTHDAY.
Become more nifty than thrifty: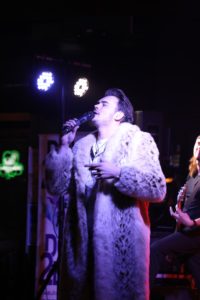 Picture this: Someone just donated their Michael Kors snakeskin purse to a local second hand boutique because they thought snakeskin was never coming back…
But then, NYFW 2018 happened, and now you know it's back. You go in and find this purse that was originally $300 and pick it up for $50. #swerveback
Moral of the story? Thrift shops are a great way to find random trendy pieces that may be so out of style that they came back around, full orbit. Never be too cool for Goodwill or second hand boutiques. They are definitely one of my favorite places to find inspiration for fashion and all kinds of projects! Plus, this is a great way to re sell or donate your old fashions that you're not rocking anymore.
Still really want that faux snakeskin purse? GIRL I FEEL YOU. Get the perfect one here with free shipping: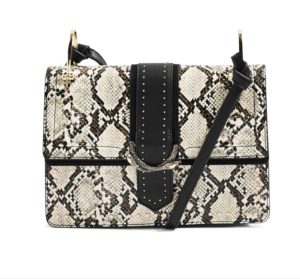 Let me know if you enjoyed this article by commenting below! If you have some style tips of your own that you'd like to share, let me know 🔥 Be sure to stay on the look out for my Ultimate Holiday Gift List, coming soon!
Keep shining,
⭐️Cynthia