An exclusive behind-the-scenes look into Milwaukee's hidden gem of a studio + event lounge.
Okay, so it's confession time. About a year and a half ago, I was checking the mail when I noticed a sign just outside our main lobby that read, "Northern Lights Photography Studio + Events". How cool!! A new photography studio–and in the exact building I live in–of all places!!
The studio is located right next to Screaming Tuna, so to get there from the outside, you just go in though the main lobby and up the stairs, and down the hall. (The hallway walls are reserved for photographers who would like to display their own work!)
I've heard and seen great things coming out of this studio on their Instagram, but decided to reach out to see what the space was all about for myself. David Bernacchi, the studio's booking agent followed up with me the very same day (on a Saturday), and we had a tour set up that very next week.
As David put it, this place feels like a spaceship. With its wireless remote controlled lights, backdrops, and window shades, the state-of-the-art ceiling drop lights and cyclorama walls instantly make this studio a modern photographer's dream. Even the bathroom is aesthetically gorgeous, encompassing dual-rainfall shower heads.
I was particularly in love with the amazing make up room!! The vanity sets have color temperature adjustable LED lighting. There's even a clothing steamer and curling & straightening iron holders. They really thought of everything!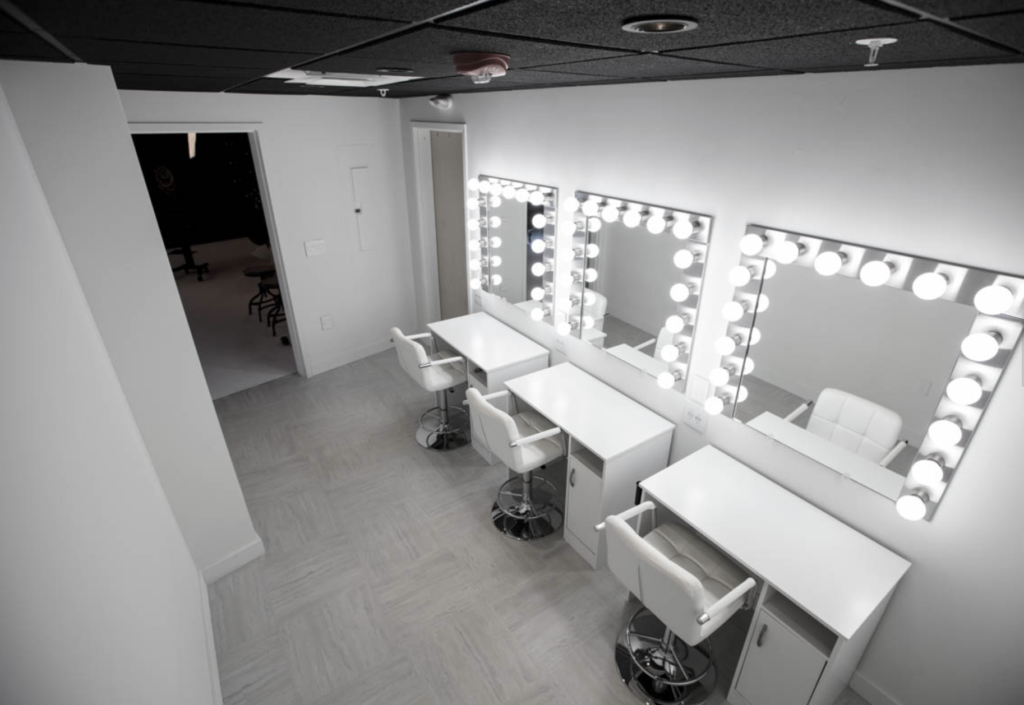 Not to mention, a fully furnished kitchen and lounge, surrounded by a gorgeous view of the Milwaukee River make Northern Lights Photo Studio perfect for wedding shoots and all kinds of events.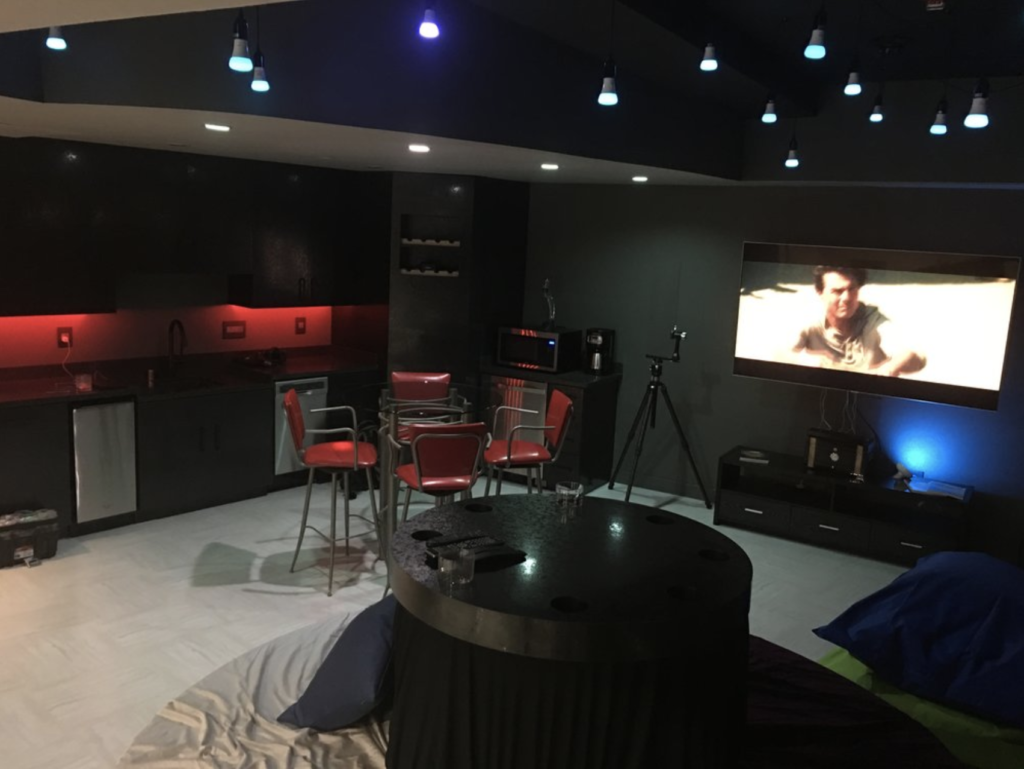 Robert Popp, the studio owner is an all around awesome guy and studio host. He really goes the extra mile to help photographers feel comfortable in the space and is happy to suggest light set ups for some fantastic results. I loved watching Bob work with Bryan in our test photo shoot last week. I couldn't believe how many shots we got in such a short amount of time: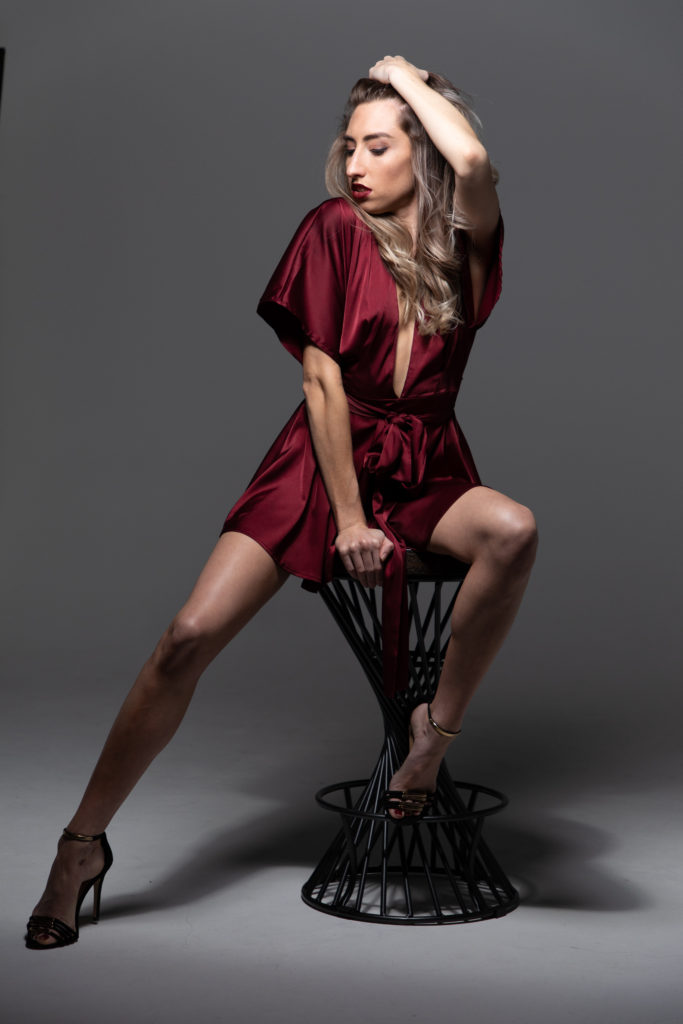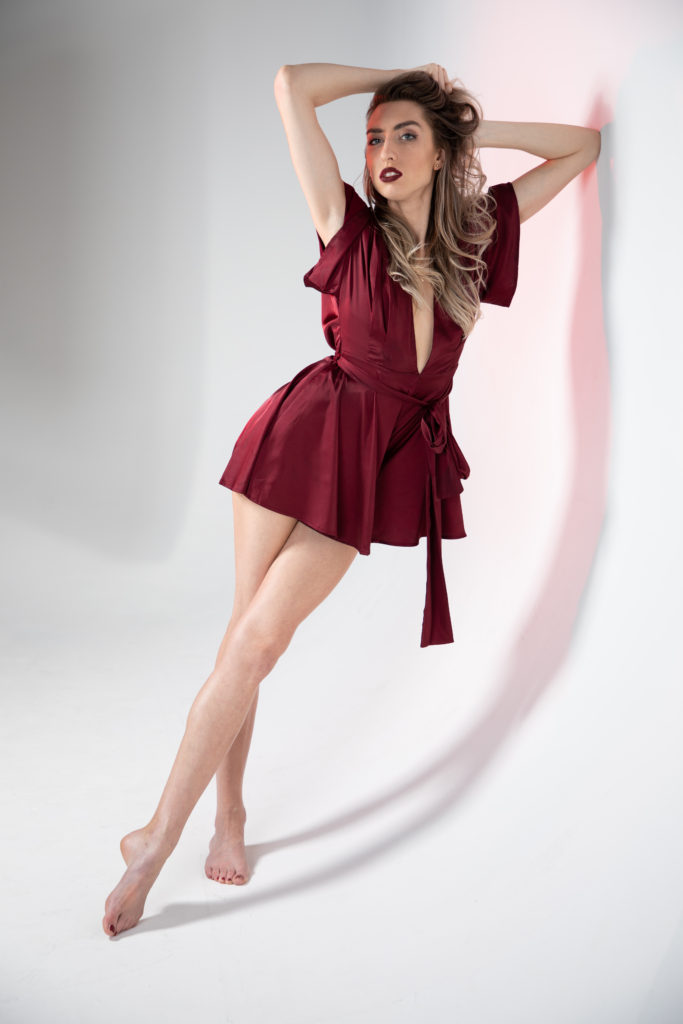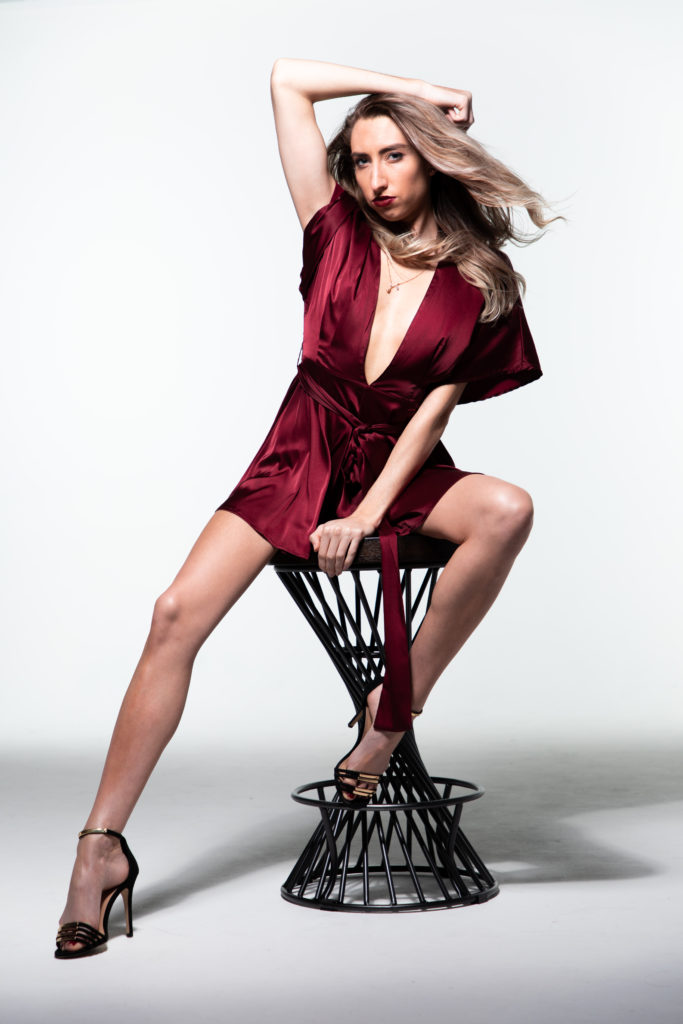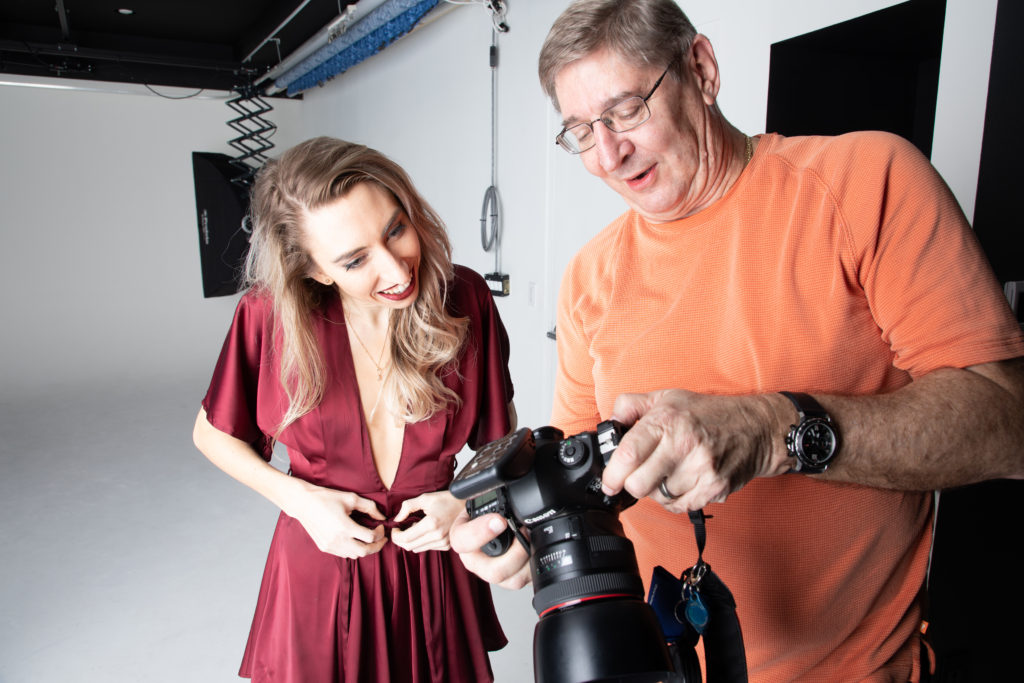 The part that I think photographers will love the most is how quickly everything can be set up. Simply push the drop lights from the ceiling to where you want them, pull them up or down, and press a button on the remote to select from an array of backdrops, (or use the always freshly painted white Cyclorama wall) and you're ready to go!
Want to test it out for yourself? Come join us on Thursday, May 2nd any time from 6:00-9:00PM at the Northern Lights Photo Studio Open House & Networking Event. This free event will be an awesome night of test shoots, networking, and collaboration with complimentary refreshments and hors d'oeuvres. You can reserve your free tickets HERE, and check out the Facebook Event HERE.
Can't wait till then? Book the studio and save 15% off your total booking session when you use promo code: CYNFLUENCE